About Us
The Adjusters Group LLC (TAG) has a long established record of assisting policyholders in the preparation, documentation, presentation, and negotiation of their claims. We have an impeccable reputation, an A+ rating by the Better Business Bureau, and are well-respected leaders in the industry. TAG's team is comprised of Public Adjusters, Attorneys, Contractors, Loss Consultants, Past Insurance Company Adjusters, Estimators, Real Estate Professionals, Appraisers, and Forensic Engineers.
Founded in 2005, TAG is a Florida-based Public Adjusting firm managing a variety of property claims, and 30 years of construction and consulting experience. Associate companies of TAG include a successful Florida Licensed General Contracting Company and a Furniture, Fixture & Equipment Importer/Wholesaler. TAG's founder, Ken Shriberg, is so dedicated in business that he started his first company over 30 years ago in a High School work study program. That company is still in business today and employs over 60 employees. For more information, contact TAG at 561-353-5555 Call today to be a part of our success stories.
When a homeowner Association filed a property insurance claim, the insurance company originally only provided the insured $2 Million Dollars. We settled the claim for $28 Million Dollars, making this one of the single largest Hurricane Wilma claim settlements in South Florida!
---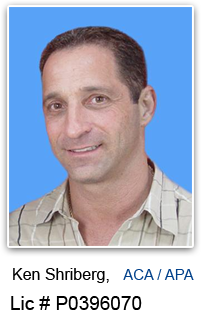 Job Title: Member Licensed Public Adjuster-All Lines. Accredited Claims Adjuster (ACA), Appraiser and Umpire (Certified)
Experience: 28 years in Business, Construction and Insurance matters. Experienced Private Investigator. Multi-Unit business ownership and operations.
Largest Single Claim Awarded-over $28,000,000.00 ($28 Million)
Expertise: Large Loss Residential, Commercial & Marine Claims
Education: AS in Business and Criminal Justice. Accredited Claims Adjuster (ACA). Many licenses, awards, designations and recognitions.

Working claims is not about how much money we can make from your unfortunate loss. It's about how much of a difference we make FOR YOU !!!